Increase in PNSB Abundance vs.
Amount of PNSB Concentrate Added



ver. 1.1.4; last updated 04/29/2019

Copyright notice may be found on the copyright page.


This site has been created by Vinny Pinto, a mystic, remote spiritual healer and consulting scientist. You may subscribe, as a public subscriber, to Vinny's public Facebook page or Twitter feed by using the buttons below:


Click below to like this webpage on Facebook: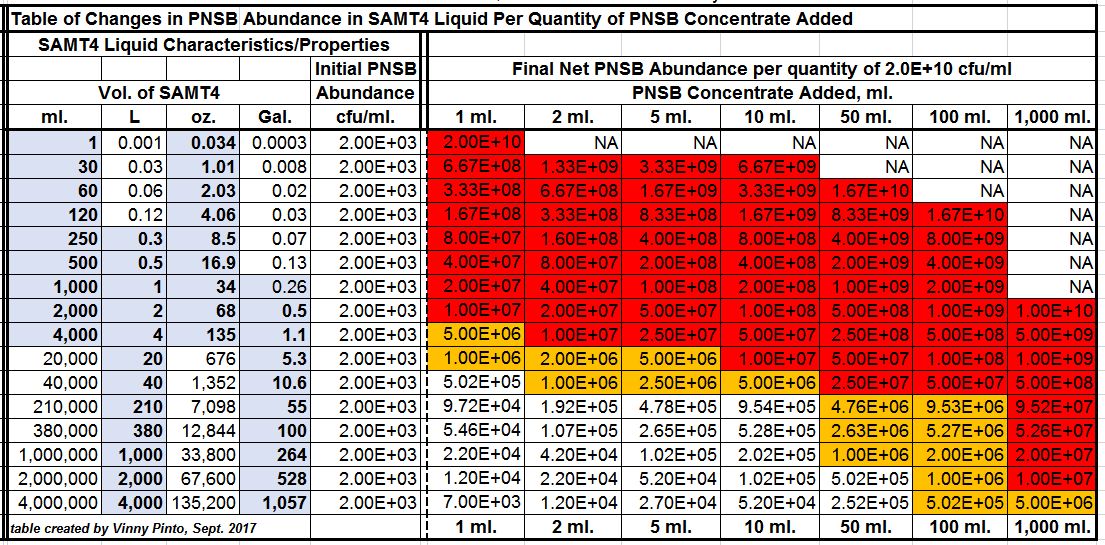 Created by Vinny Pinto, September 2017.
Here is a quick and easy lookup table listing the various orders of magnitude that are often employed in scientific notation and related systems:


E00
E01
E02
E03
E04
E05
E06
E07
E08
E09
E10
E11
E12
E13
E14
1
10
100
1000
10,000
100,000
1,000,000
10,000,000
100,000,000
1,000,000,000
10,000,000,000
100,000,000,000
1,000,000,000,000
10,000,000,000,000
100,000,000,000,000
one
ten
hundred
thousand
ten thousand
hundred thousand
million
ten million
hundred million
billion
ten billion
hundred billion
trillion
ten trillion
hundred trillion
---
Any and all of the product names or brand names mentioned on this page or on this website may be trademarked terms owned by any of several parties unaffiliated with the author or owner of this site. If any trademarked terms are being used herein (on this page and on this website), they are used without explicit permission of the trademark owners, and this publication of the trademark is not authorized by (nor is it required to be), nor associated with, nor sponsored by any of the trademark owners (although we do, whenever possible, offer links (as a courtesy to our readers) to approved vendors of any trademarked products). Rather, any and all trademarked terms are merely employed herein solely in a descriptive and educational/research sense, and solely for descriptive, educational and research purposes.